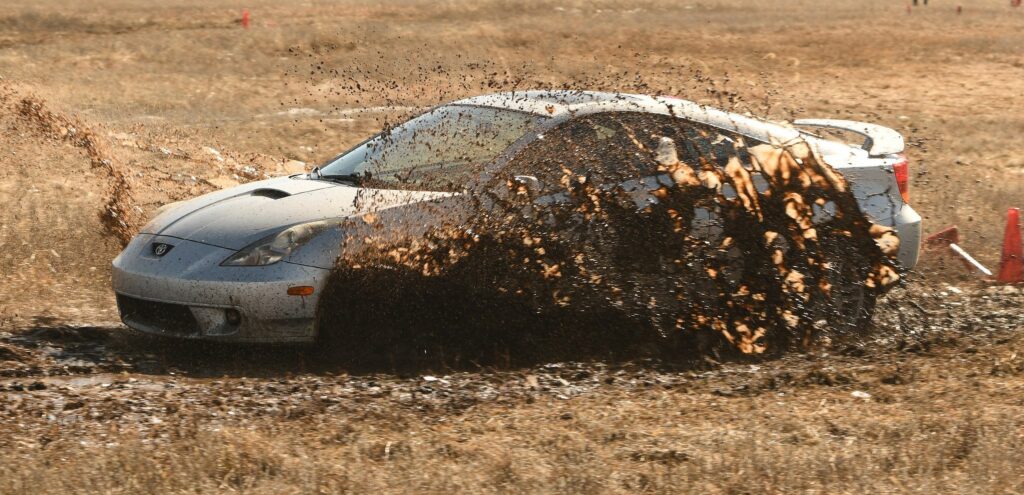 Iowa Region's second rallycross of the 2023 season was held at Cedar Falls Motorsports Park on Sunday, February 12th. If you've ever wanted to race on a couple inches of mud with ice underneath and with a couple small water features mixed in, this was your event!
Fastest time of the day went to Eric L. In Modified AWD, who had made the bold choice of running mud tires all day. On the morning course ice was king, so Eric's choice didn't worked as well as he hoped. He was 2 seconds behind yours truly for fastest raw time at the halfway point. The afternoon course saw more mud, and Eric took fastest time by 26 seconds! Aaron B pushed his monstrous 1.8 Impreza using all 110 available horsepower to take second in MAWD and fourth fastest overall.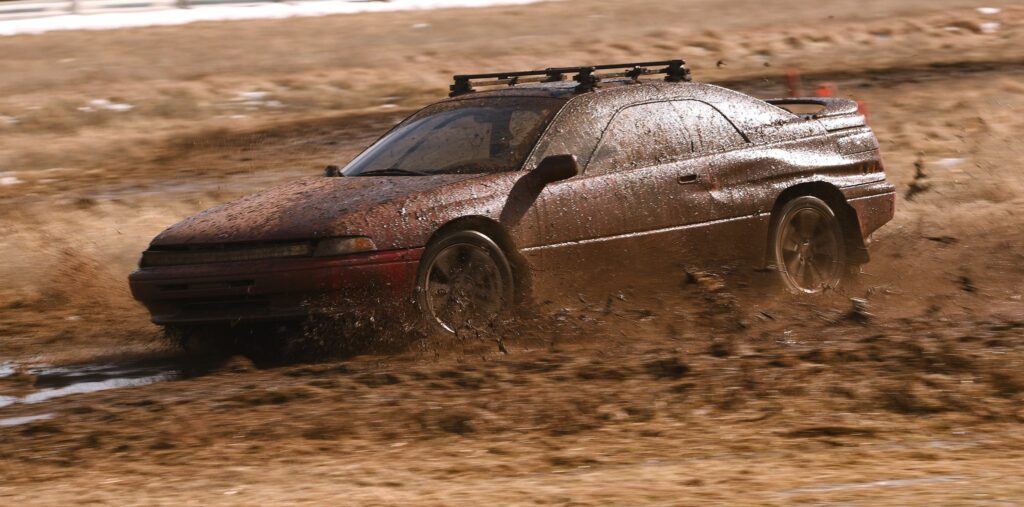 Second fastest time of the day and first in Stock AWD went to your author, who didn't make the same tire selection mistake as last month. Studded Winterforces helped me transfer my 173 horses to the ground, despite the morning ice. My times also put me in second for the overall fastest time. Second place went to Robert E, who was tearing up the course in a beautiful 13 STI.
Third fastest time overall brings us to first place in Prepared AWD, Jamison W. When he wasn't entertaining my daughter with his awesome robot dance moves, he was putting together runs that looked like they should've been in Audi advertisements. David C took second, giving the course workers entertainment with a nice spin to watch.
Prepared FWD saw Keith B take fifth fastest time overall, and first in class in his automatic Dodge Neon. Keith stayed smooth and pretty clean, putting down faster times than cars with double the power and double the drive wheels.
Modified FWD first place went to Rich C, who was again driving Keith's Neon. well, but just couldn't catch up to Keith.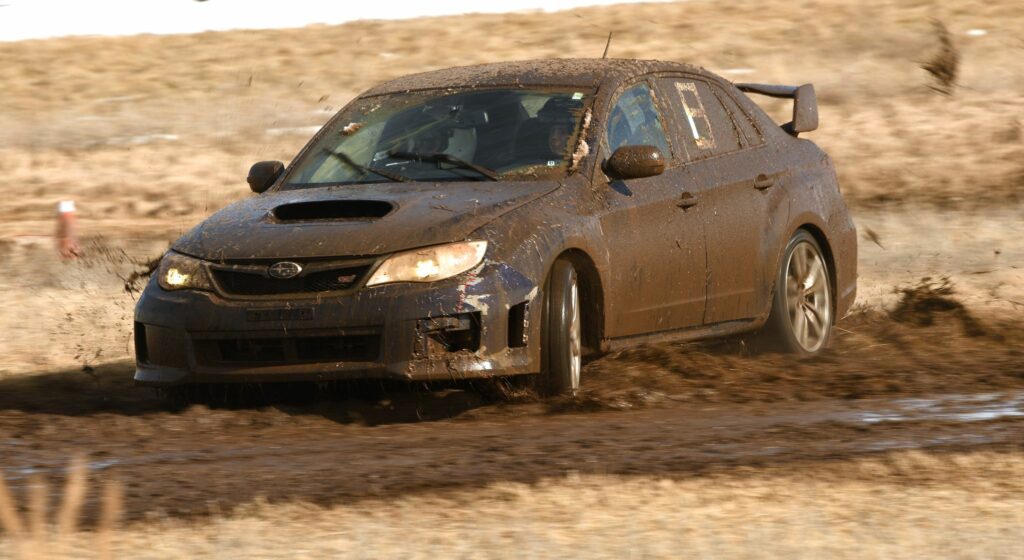 Stock FWD saw Neil C take 1st place in his Fiesta ST by keeping all 4 wheels down ( it is a Fiesta after all) and consistent runs. Andrew A took second place driving a VW Passat through all the slop.
Stock RWD saw Ryan W return for his second event and a first place finish. He came ready with snow tires, but sadly, due to a fitment issue, he was only able to run the rears.
Constructors AWD saw newcomer Brian S. and his sweet King of the Hammers SxS. Sadly his day was cut short, but he was definitely starting to get used to his ride and the course. His fastest times were on par with some of the faster AWD cars.
All results can be found on our Results page. I sincerely appreciate everyone that came out to race and spectate. I hope everyone had a great time and we'll see you all back Cedar Falls March 26th!!!!!
– Jay