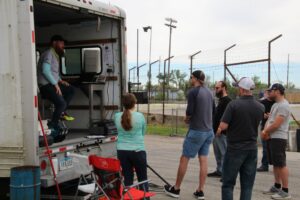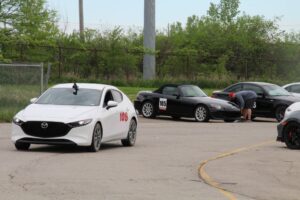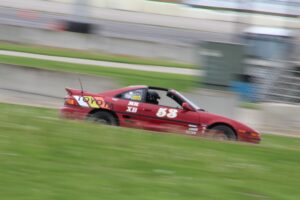 Event #2 of 2022 is in the books, also our first event at Hawkeye Downs for the year.
I may have unintentionally not made a facebook event for this AutoX, I swore I set one up previously but I did not.
We had approximately 70 pre-registered but there were a good 22 people who either cancelled last minute or chose not to attend likely due to the forecasted rain.
The weather held out for us and everyone was able to complete 6 runs, some got 7 but they were scrubbed from the results due to not everyone getting to run their final 7th runs.
The course was a lot of fun, I thought it flowed very well and rewarded looking a head ALOT. Check out Andrew's video above.
Hawkeye Downs tends to be higher speed and it rewards good car placement and staying clean. Pro Class was littered with dirty runs, of the 7 competitors only 3 were able to make a clean run out of their allotted 3 runs for the class championship points.
The Top 6 in Pax from Sunday's event had a great variety of drivers and vehicles.
1st Jeremy Ellerby DM Sprinto RC 1.4T
2nd Zach Uthoff DS BMW 128i
3rd Trevor Brown STX Honda Civic
4th Andrew Dostal EV Tesla Model 3
5th Andrew Advani STU Subaru WRX STI
6th Eric Fredricks HS Fiat 500 Abarth
Definitely not one specific make or class taking home all the points this past Sunday.
Look forward to seeing everyone at our next event at Hawkeye Tech, it's a two day event!
Check out the complete results on the results page.
-Drew
RE Iowa Region SCCA