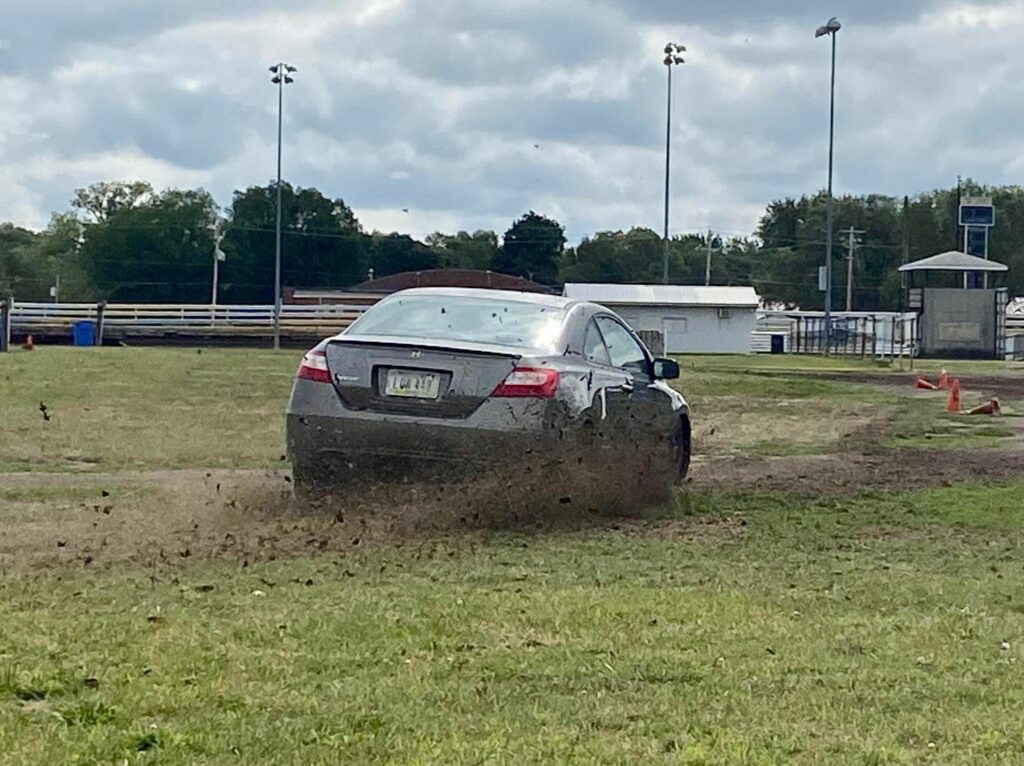 Nineteen drivers had a great time tearing around the track at Iowa Region's sixth rallycross of the year this past Sunday in Oskaloosa, IA. This large, relatively flat venue is quite smooth and allows even lowered cars to race without concern. Taking advantage of the large size, a course that was roughly 110 seconds per run was created. Everyone got in 11 runs, providing in excess of 20 minutes of seat time. We had a variety of entries, including a pair of Hondas, a couple side by side UTVs, and the typical mix of Subarus.
The closest battle of the day was between Dave McCloney (2018 WRX) and Jay Kurth (2006 Outback Sport) in Stock AWD. Prior to the last run of the day, Jay was in the lead by just over 2 seconds. Dave put down a clean fast run, so Jay had to push hard to try to maintain his lead. He pushed a bit too hard though, losing control right before the finish and collecting two cones, a four second penalty, that dropped him into second place.
Another battle worth noting was that of Modified AWD. For a few years, Eric Less (2005 WRX) has taken first at every event he attends, typically by a large margin. Up and comer Eli Irwin (2006 WRX) has slowly been chipping away at this lead and found his groove at this event. He was nipping at Eric's heels throughout the day and ended up finishing only 6.8 seconds back from Eric. This is awfully close with cumulative times of just under 20 minutes. Nice work Eli!
Iowa Region's next rallycross is on August 28th in Oskaloosa again. Make your plans to race now and then register here to get in on the action. We'll see you out there!