On Sunday May 7th 22 racers descended upon the Southern Iowa Fairgrounds in Oskaloosa for Iowa Region's 5th rallycross of the season. Dust and warm temperatures were definitely the theme of the day. Thankfully, the severe weather held off until the event was done.
The fastest overall for the day was Eric L, who took 1st place in MA, making his girlfriend Rachel carsick in the process. Eric commanded a 37 second lead over 2nd place, Aaron B. Aaron's lack of power and poor gear ratio in his 1995 Subaru Impreza kept him between 1st and 2nd gear and unable to close the gap to Eric.

2nd fastest of the day, and only 9 seconds behind Eric was David C, who did put down the fastest single lap of the day of at 108.884, giving him the win in PF. Keith B pushed his non-turbo automatic Neon to the limit, taking 2nd.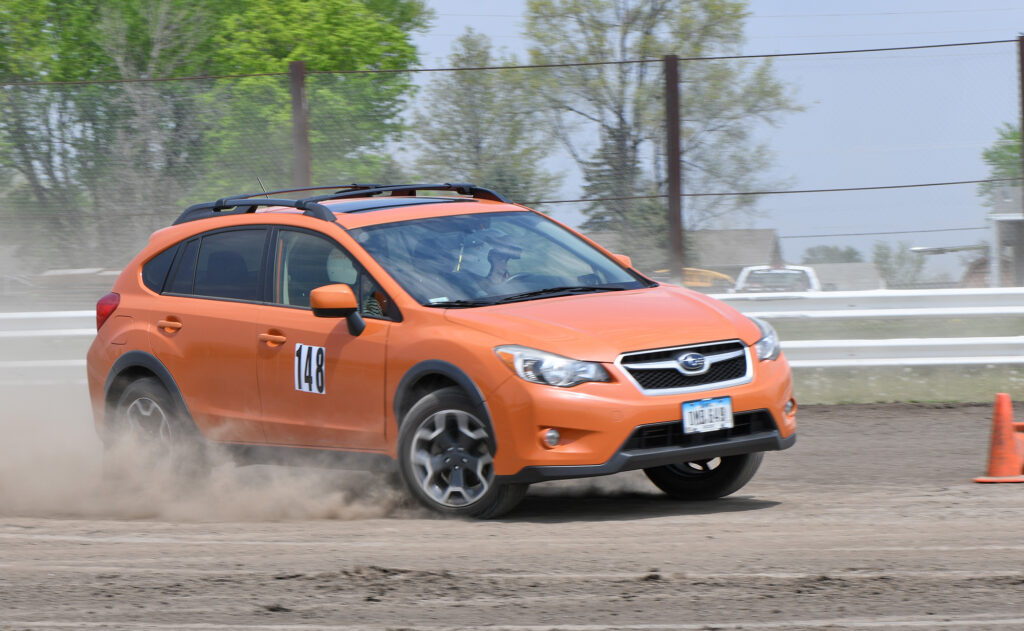 3rd fastest time for the day and 1st in SA goes to your author, a whopping 37 seconds slower than Eric. Clean driving and a smart tire change definitely helped me out. Dave M was also driving clean, but my strategy of keeping him updated on the Cardinals game as a distraction may have helped, as he took second. SA also saw the debut of Bella and Molly L, a mother daughter duo, both of which seemed to have a blast! Unfortunately, they had to retire part way through the day, victims of the heat and car sickness.

That brings us to SR. A class of 1, so the win went easy for Zach P. The road to the event wasn't as easy as Zach had done a lot of work to his Boxter himself, including the dreaded clutch replacement. Top notch work Zach!!
MF saw Austin T of Wisconsin tearing up the course in his Escort, taking a commanding lead over 2nd place finisher Rich C. Both racers had to battle the heat, and lack of AC in their cars.
PA was also a class of 1. Kim K used the time to play around with driving adjustments, and was getting steadily faster throughout the day. Look out for her at the next event!
PR saw the father and son battle of Brian and Ian L. Brian was pushing their Miata hard and took 1st, with Ian coming in 2nd.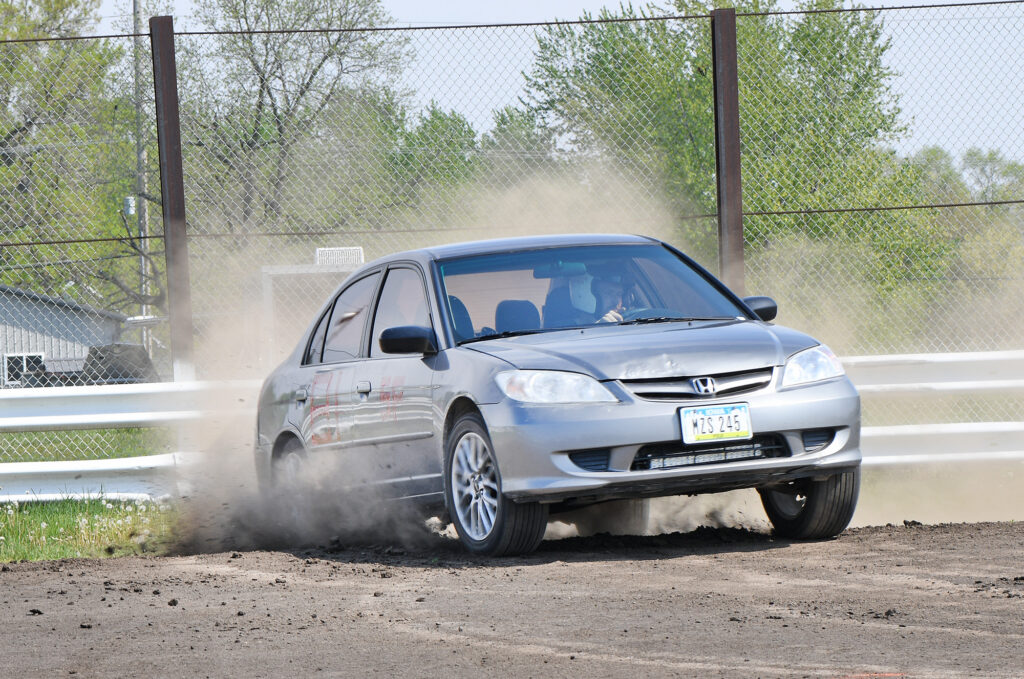 Parents, take note, you can make rallycross a family event with your permitted child able to race with us! This is a stellar way for them to learn car control and become better drivers on the street. Children 12 and older are able to ride along with you as well!
That brings us to our final class, SF. Brandon G was able to take first, keeping his Honda Civic together. 2nd place went to Jaden G in his PT Cruiser. His day was sadly cut short with a mechanical issue.

I'd like to thank everyone who came out and raced/helped. I hope you all had a great time and were not impacted by the evening's storms. See you all in July!!!!!!
-Jay