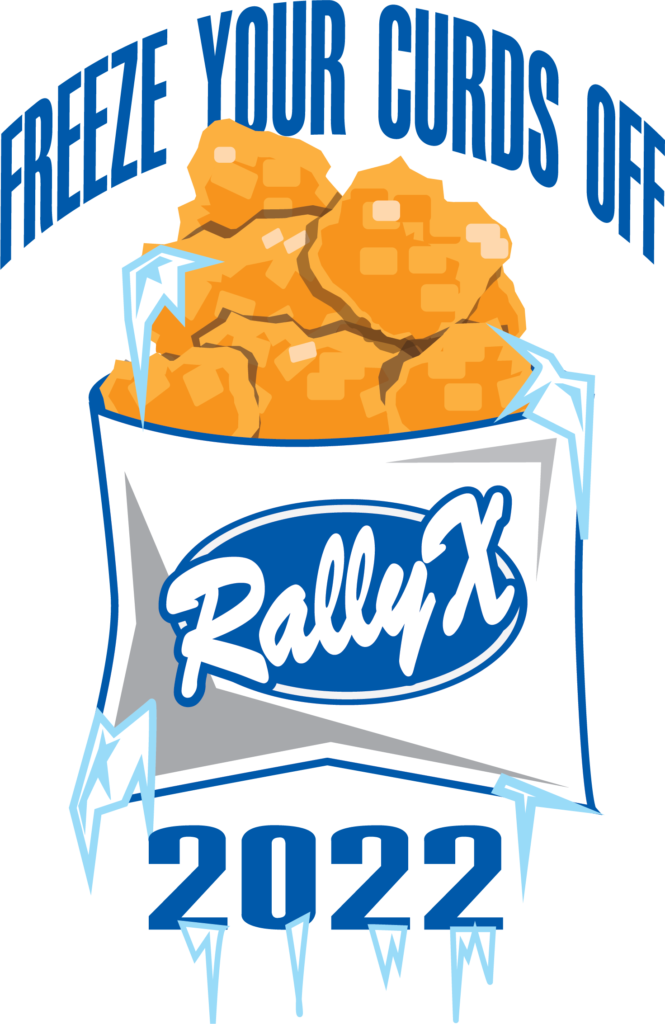 Well, we certainly all froze our curds and other appendages off at this event! A total of 36 racers from four states braved the cold & windy weather to race our massive courses. A huge thanks goes out to our sponsors for providing trophies and other giveaways for the event! Kravings supplied the trophies, Gibbsville Cheese delivered cheese curds for everyone as well as fabulous gift boxes for our first place finishers, and the Uncle Cory Scholarships foundation provided jalapeno cheddar sausages for our winners. If you're looking for tasty beverages or some awesome cheese, please support these two businesses. In addition, the Uncle Cory Scholarships would love any donation you can send to help support their charity work supplying scholarships to help children in need. You can Venmo them at @UncleCoryScholarships4kids or contact them through their page.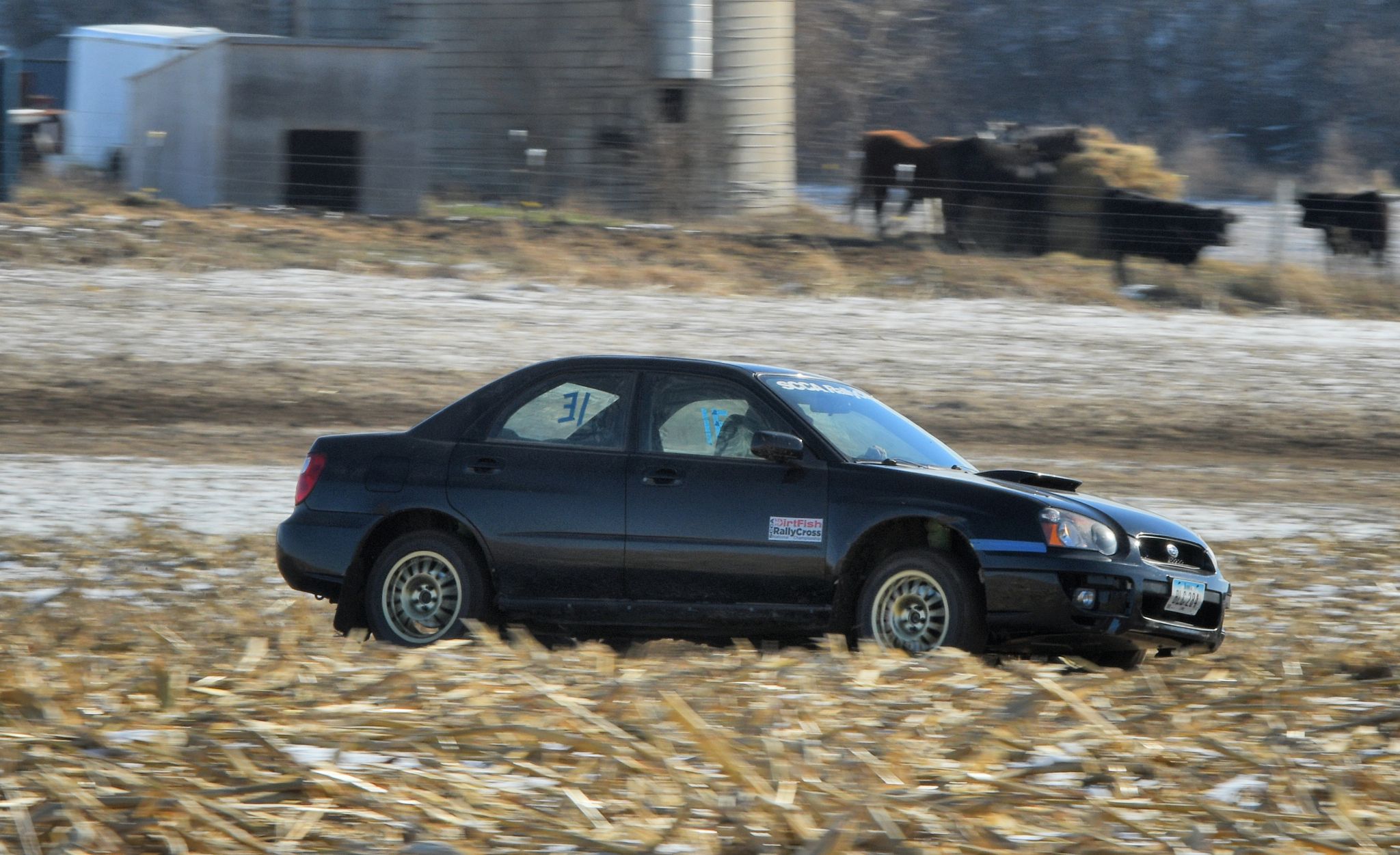 Saturday dawned cold with stiff winds that only got worse throughout the day. The remnants of corn stalks, snow, and the frozen ground led to very slick conditions in the morning. These somewhat improved through the day, but the grip was inconsistent. A minor mistake could lead to a massively slower time, so the drivers had to stay on their toes! With the size of the venue, we were able to have a fairly high speed course and still have run times that were 4-5 minutes! The top of the podium were taken by Spencer D and Jayme S co-driving Jayme's Maverick X3. Spencer only edged out Jayme by 5 seconds, an amazingly close margin given their total run time was 1400 seconds! The podium was rounded out by Sean H in his Stock AWD 2001 Subaru Legacy. Another great battle of the day was between Jess M (2011 Mitsubishi Lancer Ralliart) and Eric L (2005 Subaru WRX) in Modified AWD. Eric looked to be walking away with the win, but then spun out on his fourth run, putting Jess into first by 0.094 seconds. Jess then laid down an extremely fast fifth run widening the gap and really putting the pressure on Eric. Eric gave it his all on his final run, but again had a spin, making it highly unlikely that he'd be taking first. However, Jess's car proceeded to pop a relay on his final run, shutting down his car and forcing him to take a DNF. Eric walked away with the first place prize after all the drama! Amusingly, we also had a Crown Vic "spec" class in Stock RWD; all three drivers in the class were racing these cars! Jeff W took the commanding win, with over 80 seconds separating him from second.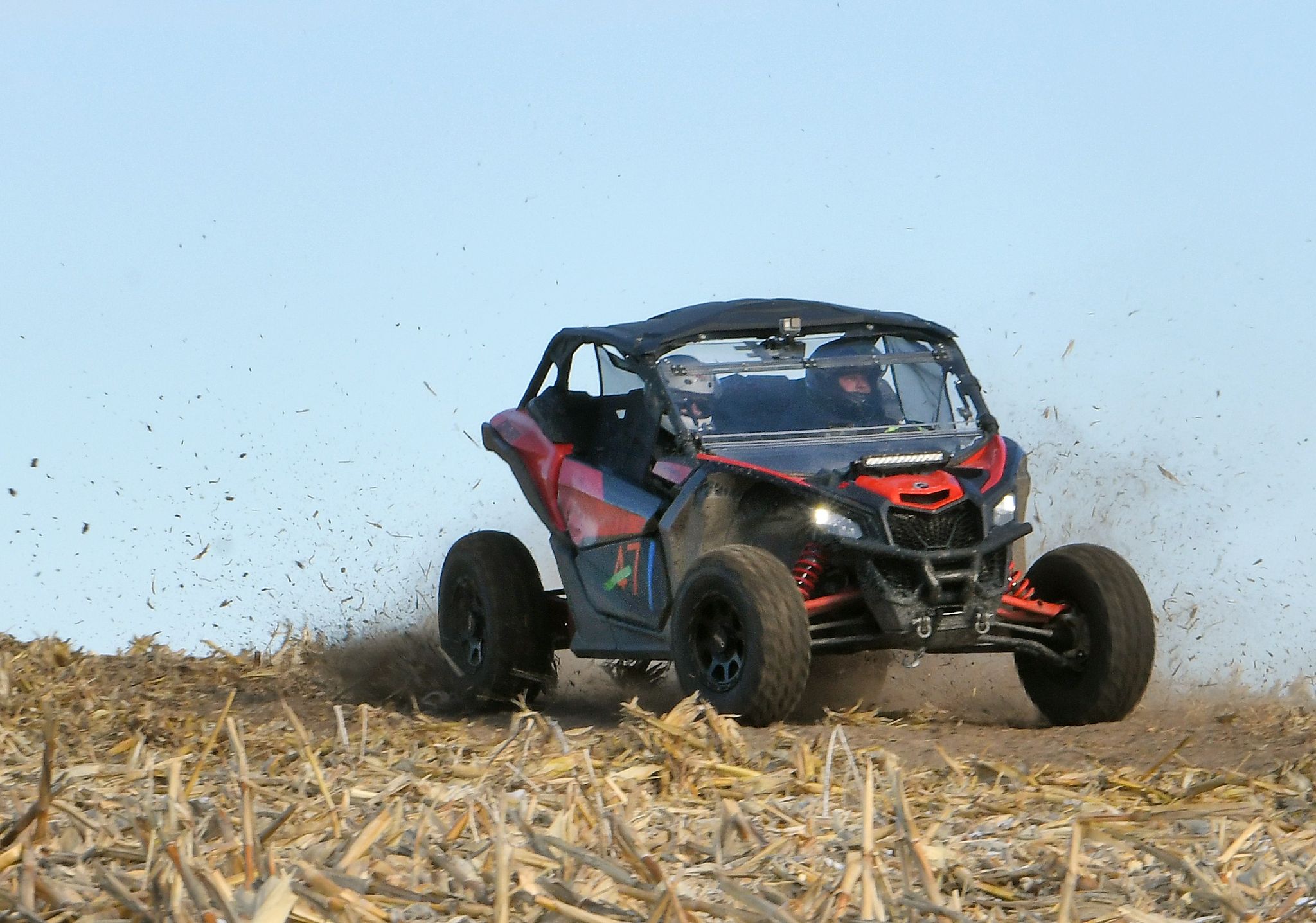 Sunday started off even COLDER, but thankfully, the brutal wind had died down some, making things more tolerable. Sunday's course was a modified version of Saturday's, run in reverse. The combination of sun and temperatures that crept up into the 30's ended up turning the course into a greasy mudfest for our second heat drivers. For many of these racers, it was a battle to just make it around the course, let alone trying to put down the fastest times. Lap times started in the three minute range, but then slipped to over five as the mud took its toll. Once again, there was a very tight battle between Spencer D and Jayme S in the Maverick. Spencer pulled off first again, only being 7.8 seconds ahead of Jayme. The SxS again took the top two spots of the podium with the third spot being taken by Jess M with his Lancer Ralliart. The battle to watch was that between Jay K (2006 Subaru Outback Sport) and Travis H (1997 Subaru Legacy) in Stock AWD. From their first run, these racers had to deal with mud. Jay jumped off to an early lead, but Travis stayed right on his heels, ready to capitalize on any mistake Jay might make. Travis used every trick in the books trying to catch Jay, even besting his times on the fourth run. Jay managed to stay clean and mistake free, taking first by roughly 25 seconds.
This event was also a competition between the CenDiv regions, with the regions being awarded points for members racing in the event as follows: 10/8/6/4/2/1 for 1st/2nd/3rd/4th/5th/6th and lower in each class (7 points if only one racer in class). As the snow settled on day one, Iowa Region had 64 points, Milwaukee Region 63 points, Land O' Lakes Region 12 points and Great River Region 10. Competition remained fierce on day two, but Iowa Region held on to take the win as the fastest region in 2022. Final points were Iowa – 112, Milwaukee – 110, Land O' Lakes – 32, and Great River – 10.